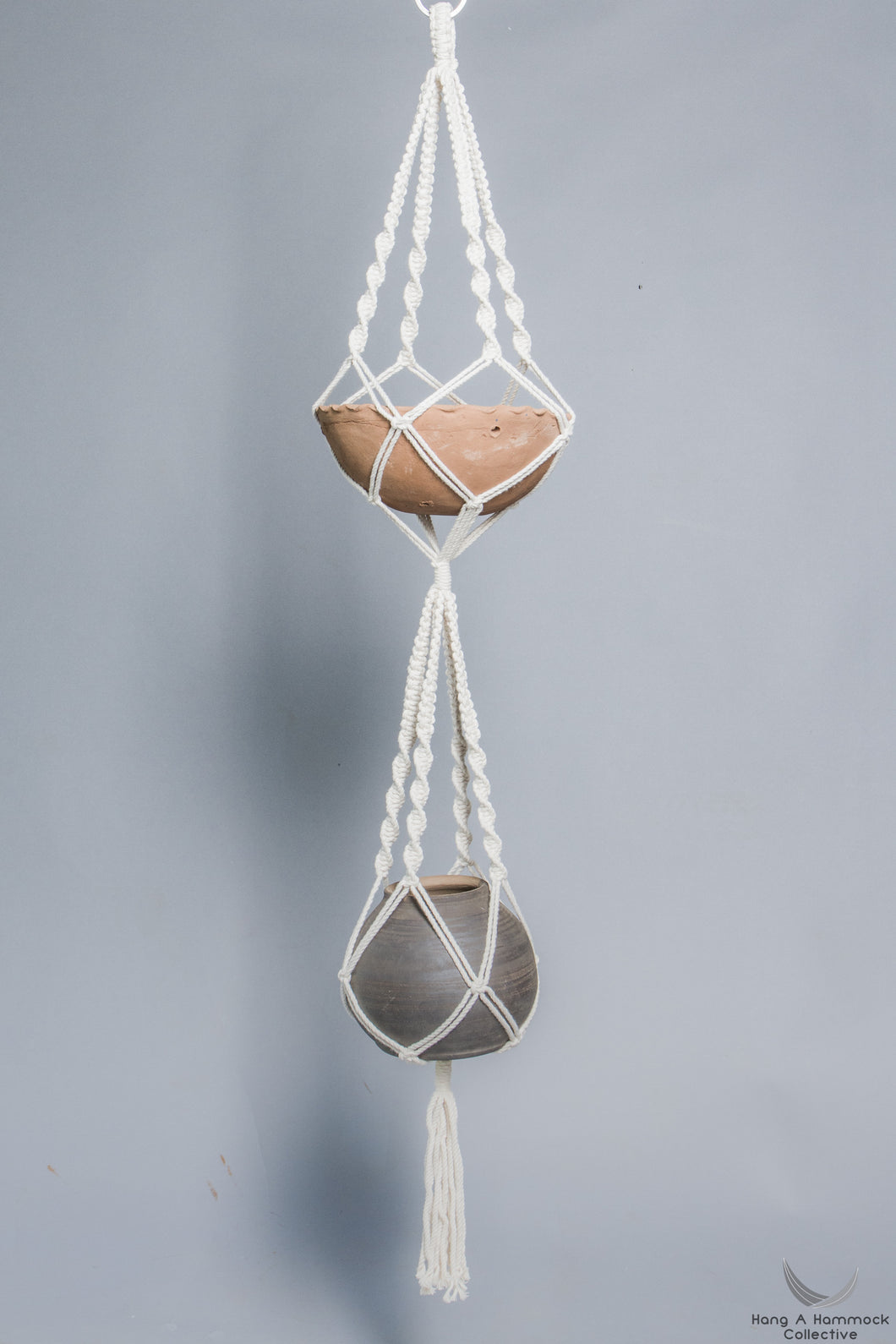 Double Plant Hangers in Macrame, Plant holder in Cream - Model 02 - Fair Trade
Regular price USD 49.00 Sale
New Entry! Macrame Plant Hanger
Get 2 x Macrame Plant Hangers! Two items at the price of one!
SPECS & CARE

-One hanging point
-Rope and mounting hardware not included.
-Store repaired by rain and when not in use, to avoid mildew and preserve its beauty.
-Spot clean
Total height from the ceiling with a pot: approximately 51 inches (130 cm)
Weight: 0,2 kg
Pot and plant not included.
HOW IS MADE?
The Macrame Plant Hanger is made with care and love by David and Veronica. All are permanent artisans of our team "Hang A Hammock Collective", regularly employed.
⋆⋆⋆⋆⋆⋆⋆⋆⋆⋆⋆⋆⋆⋆⋆⋆⋆⋆⋆⋆⋆⋆⋆⋆⋆⋆⋆⋆⋆⋆⋆⋆⋆⋆⋆⋆⋆
2018 © photos and text are original by Hang A Hammock Collective or other photographer that give us the permission. They are protected by international copyright law. Do not use the photos and text without written permission.